Samsung Radianz – Benefits and Maintenance
When it comes to countertops, having so many options can make it difficult to make a decision. Engineered stone countertops are becoming a popular choice with homeowners. Durability and affordability are common reasons for this, as well as for its beauty. One of the stand outs among engineered stone products is Samsung Radianz. When installing countertops in the kitchen or bathroom, Radianz should be among your considerations.
What is Samsung Radianz?
As with most engineered stone products, Samsung Radianz is 93% natural quartz crystals, one of the hardest minerals found in nature. The crystals are combined with polymer resins and color pigments, resulting in a durable and attractive quartz countertop material with both functional and aesthetic benefits.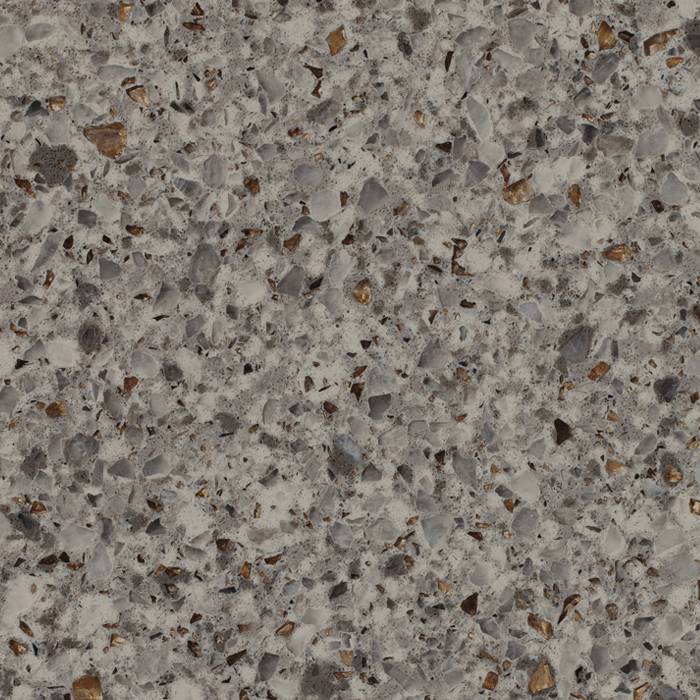 Strength and Durability
Because Samsung Radianz is predominately made from quartz, the surface has a strength greater than granite. This engineered stone product is extremely resistant to damage from heat making it a great choice for kitchen countertops.
Radianz is also non-porous, providing a bacteria and stain-resistant surface perfect for the bathroom as well as the kitchen.
Consistent Color and Texture
With natural stone countertops, there can be inconsistencies in color and texture. Samsung Radianz Quartz provides uniform color and texture throughout the entire surface. The countertops installed in your home will look exactly the same as they did in the showroom.
Eco-Friendly
Because quartz is abundant around the world, engineering Samsung Radianz is not impacting a dwindling natural resource. Mining of the quartz does not require deep mining as it is commonly found close to the earth's surface, keeping any disruption of the environment to a minimum.
Design Versatility
Because it is engineered, Samsung Radianz is available in a variety of colors and textures, each inspired by nature. This will help you find the perfect match for the home's design no matter where it's installed.
Low Maintenance
Fully sealed, nothing can penetrate the surface of Samsung Radianz and it doesn't require future sealing or waxing. If easy care is a concern when choosing countertops, then Radianz is a great choice – it is almost maintenance free!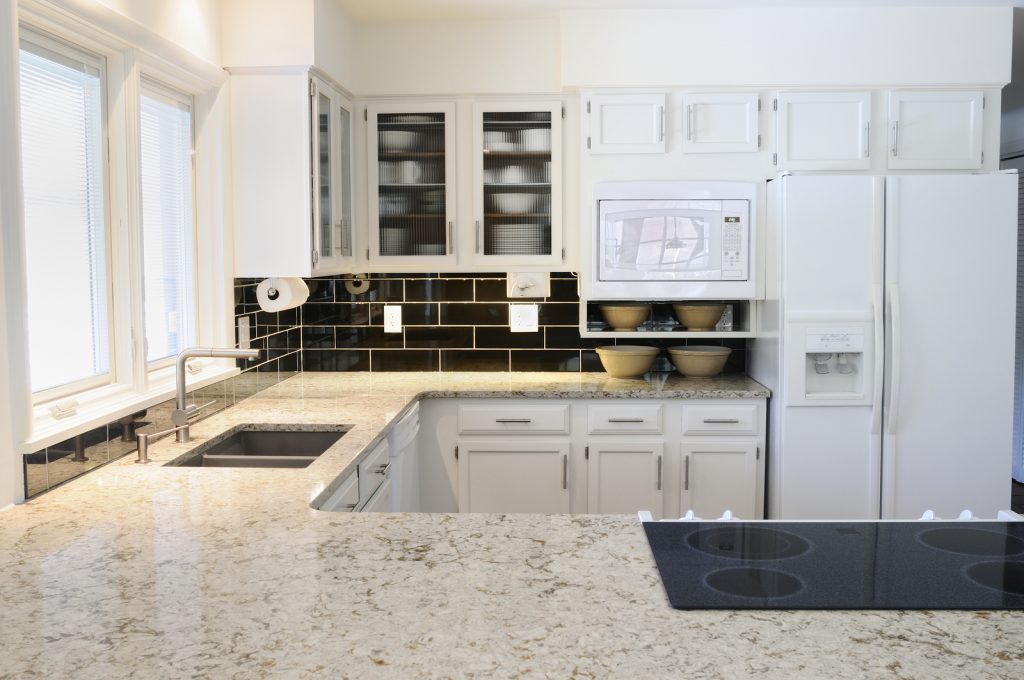 Easy Care and Clean Up
Of course, low maintenance doesn't mean zero maintenance. Simple day-to-day care and cleaning will keep Samsung Radianz countertops and surface looking just as good as the day they were installed.
Despite its heat and scratch resistance, avoid putting hot pots or cutting food directly on the surface. Always use hot pads or a trivet with rubber feet for pots and a cutting board for chopping food.
To retain the shine and luster of countertops and surfaces, keep them clean of any type of spills and dried-on food by wiping them up as quickly as possible.
Use warm water and mild soap for daily cleaning and avoid cleaning products that are abrasive or contain alkaline.
Applications
Kitchen and bathroom countertops are the obvious application for Samsung Radianz. There are so many other possibilities for both residential and commercial applications.
In the home, it can also be used for tabletops, backsplashes, shower enclosures and even window sills.
Because of its many benefits, Radianz is a great choice for many commercial applications. In addition to food service areas and public lavatories, it can be used for wall surfaces, cashier and cash wrap stations, bar tops and reception areas. The fact that it is non-porous and bacteria-resistant makes it a perfect option for commercial use.
With today's hectic schedules and busy lifestyles, many homeowners make design decisions based on the ease of care and maintenance as well as aesthetic appeal. Samsung Radianz offers both. PMI InternationalStone Importers is proud to be a dealer of Radianz, making it available to both our current and future customers. We carry a large inventory of natural and engineered stone, allow our customer to supply their clients with the best quality and selection. Contact us today for all your stone needs.